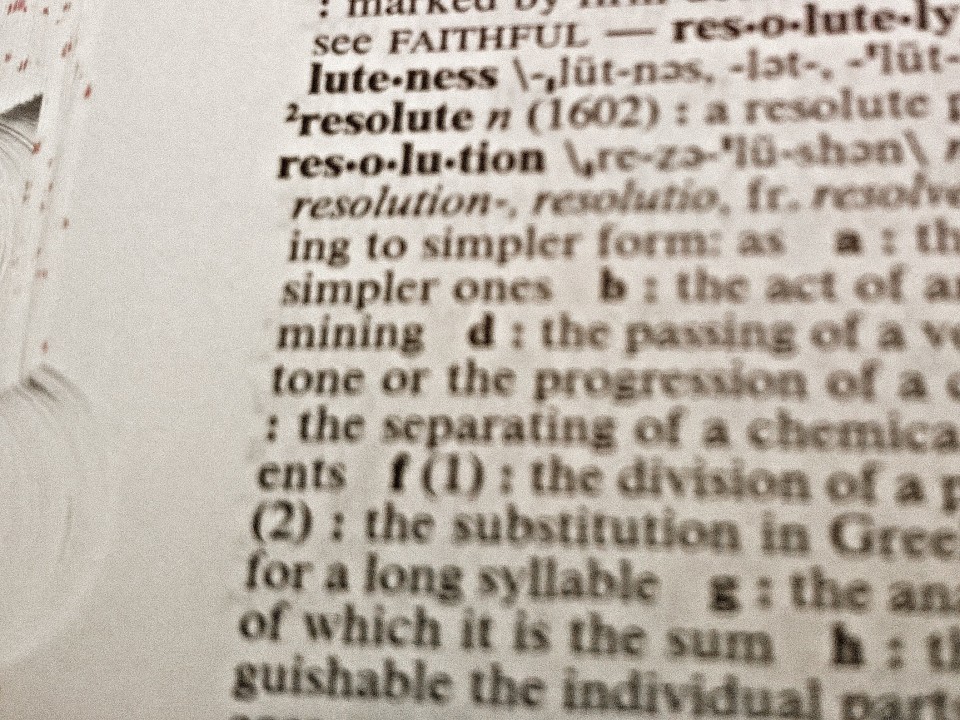 resolution: a noun
: the act of finding an answer or solution to a conflict, problem, etc. : the act of resolving something
: an answer or solution to something
: the ability of a device to show an image clearly and with a lot of detail
there are a few times each year that making resolutions, changes, promises, or improvements seem to be in the spotlight. for some the new year's resolution is their fresh start. for others it may be a season related to their faith. for people on an academic calendar, maybe summer's end is the time of change. others still use their birthdays as a time to resolve, renew, refresh, etc. whatever your reason or season may be, it's about the work. be specific. begin again each new day.
i also prefer to make some of my resolutions public and keep other ones private. this is a way for me to practice different forms of accountability.
for my birthday last year, one thing i chose to do was related to eating habits. i was already avoiding certain fast food options regularly. once in a blue moon, i'd find an excuse for it then feel pretty icky afterward. i decided to do it consciously and completely. it simply meant that i planned a little better. most of the time, there was something more fulfilling at home i could eat anyway. why not?!
two things i'm working on right now: vitamins and prayer.
taking those supplements each day shouldn't be such a challenge, but for me it is. i'm challenging myself with daily consumption.
my prayer habits have their ups and downs. instead of a habit, i'd rather it be a way of living.
what about your resolutions, goals, new habits and ways of living? i hope whatever it is, that it brings you joy!
Interested in working with me? Take a look at my services page or contact me for an appointment. enJoy today, laura b
Related posts: